"The Best Practice in the Practice" Series
*May 25th – "50 Shades of Grey" - What You've Always Wanted to Know About the VSB
Disciplinary Process

Harrell & Chambliss LLP

707 East Main Street, Suite 1000
Richmond, VA 23219
6:00 pm - 8:00 pm
*April 27th- "Business of a Law Firm"
Office of the Attorney General
202 North 9th Street
Richmond, VA 23219
6:00 pm - 8:00 pm
*March 23rd- Intersections with Bankruptcy
*In honor of Black History Month, rather than having our monthly meeting, we implemented our "Strength In Numbers: SHOW UP!" series.
The Series involves various "flash" events all month long, including
weekly Happy Hours. It was a resounding success! Thanks to all you that
SHOWED UP!
*January 26th- Appellate Writing Presentation
McGuireWoods LLP
November 17, 2016
Bowling with BLSA at Sunset Lanes
October 27, 2016 – Ethics CLE
"Are you more Ethical than a Fourth Grader?"
Hunton & Williams LLP
951 East Byrd Street
Richmond, VA 23111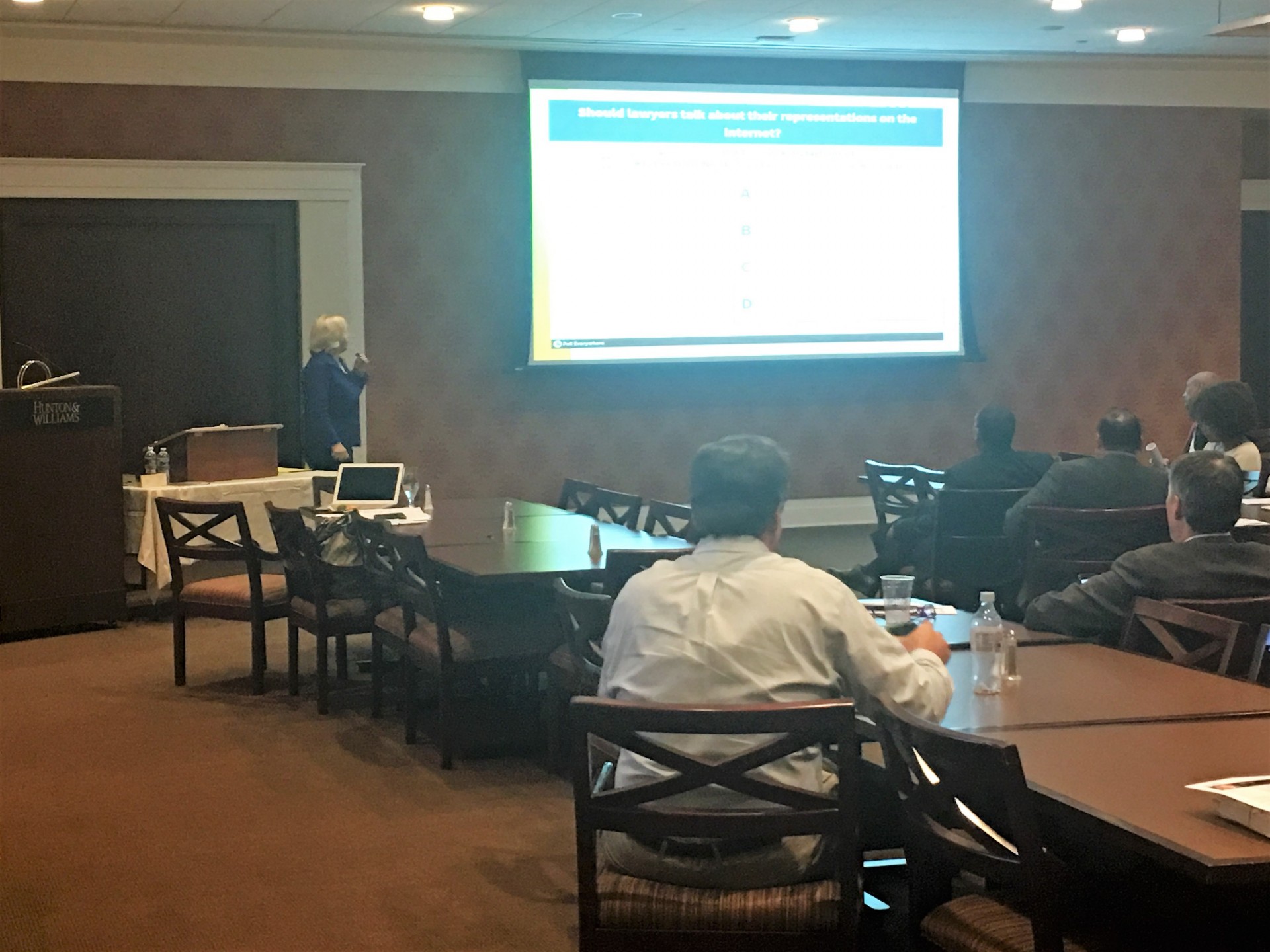 Meetings
Meetings are generally held the third Thursday of every month, except August and July.